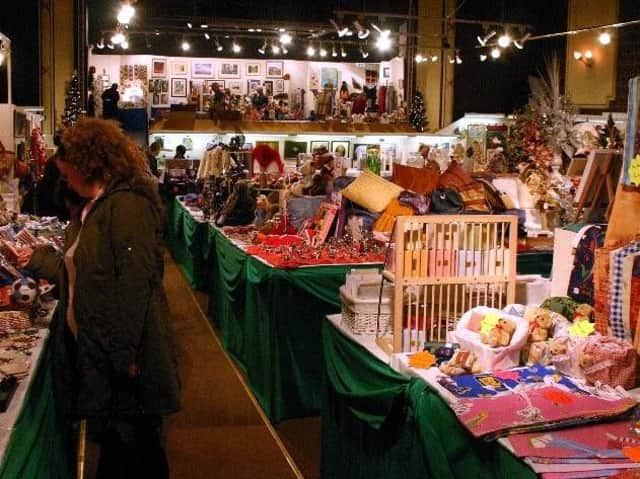 Arts, Crafts & Gifts Fair
18th to 26th November 2023
Each year in November we transform the Hippodrome Theatre into an exhibition hall for our annual Arts, Crafts and Gifts Fair. We always have over 70 exhibitors from right across Pendle and beyond, and the Fair is one of the largest locally. Whilst we invite many of our favourite exhibitors back each year we are always on the look out for something new. We spend the year searching for local crafts men and women who have something different to exhibit and can offer them a dressed and lit stall on which to display and sell their goods for the nine days of the Craft Fair. The Fair attracts local artists, potters and wood turners, needlewomen, card and jewellery makers, glass and pot painters, toys and gift makers and lots more.
You can sample our home made lunches and afternoon teas from our catering team and the licenced bar is open throughout.
If you would like to apply for a stall at our next Craft Fair, please contact the Craft Fair secretary Janette Smale at phtcraftfair@gmail.com, or phone her on 07926 177 485.
If you would like to help with the Craft Fair, please contact Jen Lomax at aunty-jen@ntlworld.com, or phone her on 07811 419 021, or message her through Facebook.